30W Gobo Projector is equipped a single high-power OSRAM LED chip.According lwatt optimized drive solution, under hundreds of testing, realize luminous efficacy above 90%.Heat sink's 80% is made from model 1070 aluminum, heat dissipation up to 95%. Beam angle can be 15°;30°;50° for your preference.

1.Projector Details: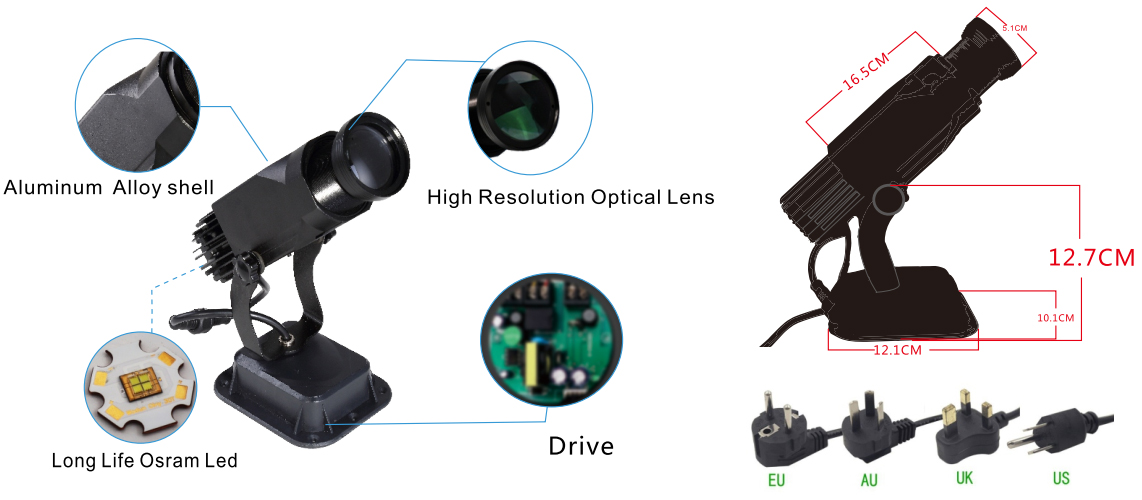 2.Product Size: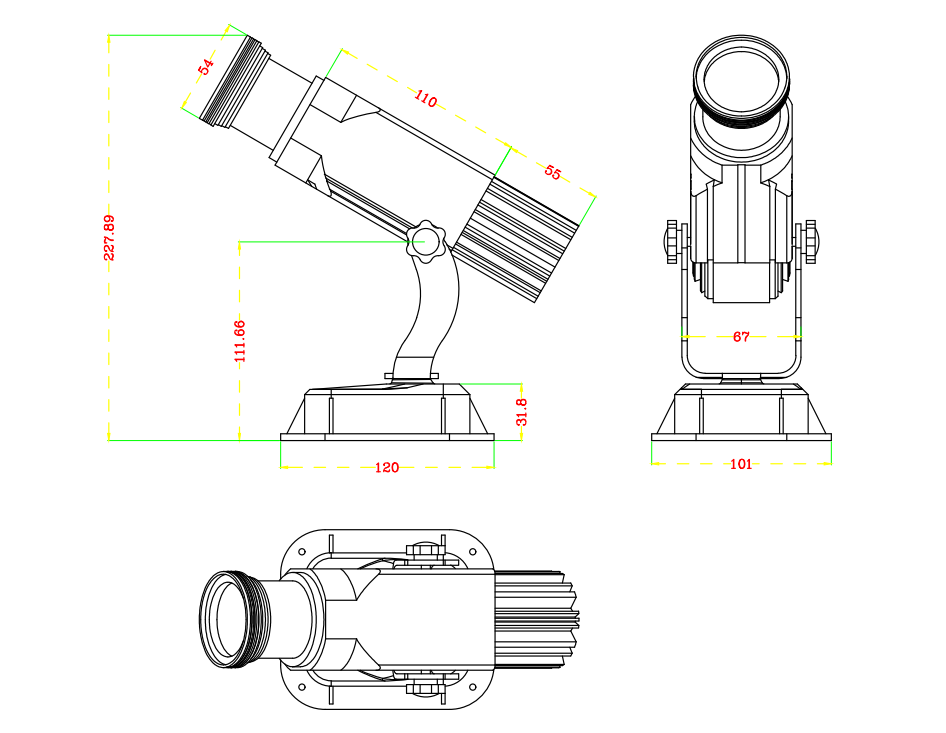 3.Projection Distance Against Image Size:

P.S.: Above is based on 15° zoom lens, 30° lens will be 2 times bigger;50° lens will be 4 times bigger.
4.Projection Distance Against Illuminance: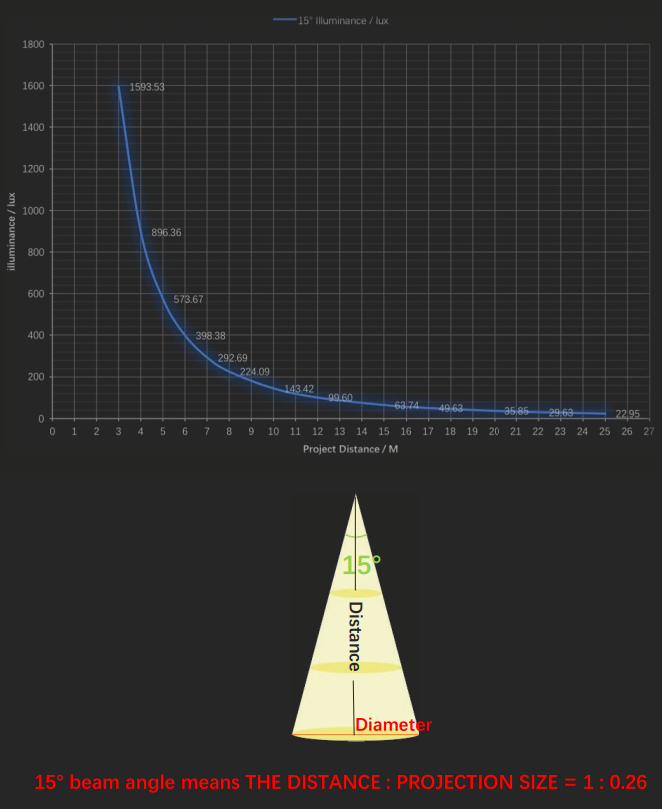 5.Projection Effect: