1.Custom LED Product Design Service
We provide custom design services to meet your unique requirements. We would like to hear your design concepts!
Whether you have an idea to improve one of our products, or you have a product or concept in mind that you would like us to develop and manufacture for you; we can make it happen!
We will work with you to take your project from concept to finish.
2.Custom Design Procedure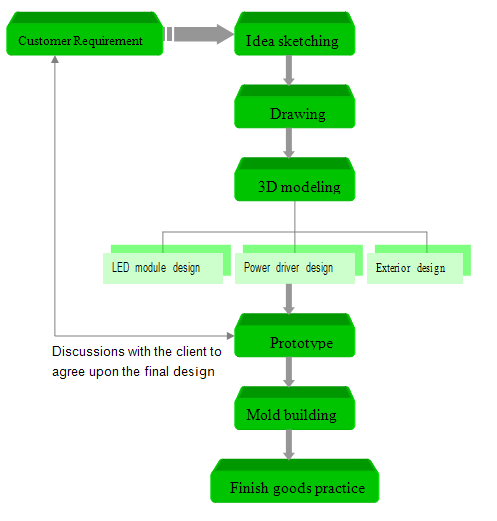 3.LED Project Example